November 2023
Due to production not being as strong as anticipated and stronger than expected market demand, the P5 boards announced one incentive day for the month of November for conventional producers.
La version française suit l'anglais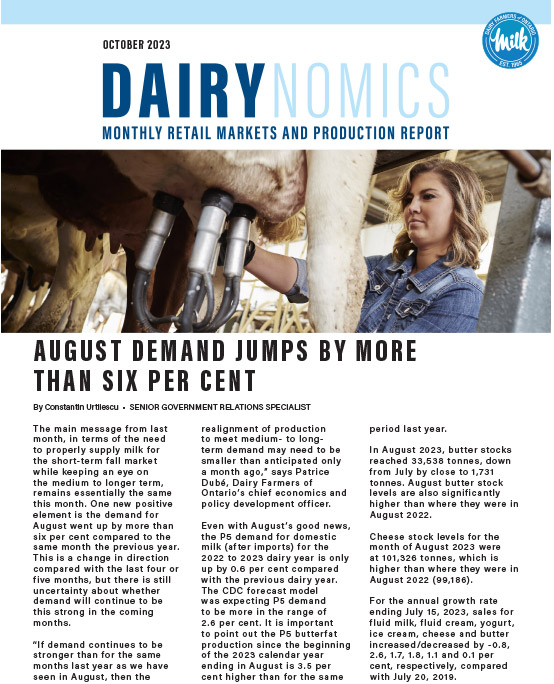 October 2023
The main message from last month, in terms of the need to properly supply milk for the shor t-term fall market while keeping an eye on the medium to longer term, remains essentially the same this month. One new positive element is the demand for August went up by more than six per cent compared to the same month the previous year. This is a change in direction compared with the last four or five months, but there is still uncertainty about whether demand will continue to be this strong in the coming months .